The BBC has been sued by the widow of a member of its symphony orchestra after he died of cancer caused while playing in an asbestos-infested corporate studio for decades.
Patricia Larkin filed a lawsuit over the death in April of her husband, Christopher, a trumpeter, from mesothelioma. He was 73 years old.
The case could lead to a wave of lawsuits from relatives of people who contracted the disease, caused by exposure to asbestos, after working at the BBC's Maida Vale studios in London. Larkin played and trained there for nearly 36 years with the orchestra.
The BBC has already accepted responsibility for his death and handed over documents to Lee Day, lawyers representing Patricia Larkin, which show the studios were full of dust. Leigh Day also represents the family of another orchestra member, violinist Edwin Dodd, who died at the age of 89 of mesothelioma in January.
"As a result of these two people being exposed to asbestos in Maida Valley and both dying of mesothelioma, it is clear to me that there will be a lot of other people out there," said Harminder Pines, an attorney on behalf of the two families. .
The BBC claimed responsibility for Larkin's death on 8 April, the day he died. Bains criticized her refusal to do so earlier, even though she did release a large amount of papers that showed she had known since at least 1984 about asbestos in the studios.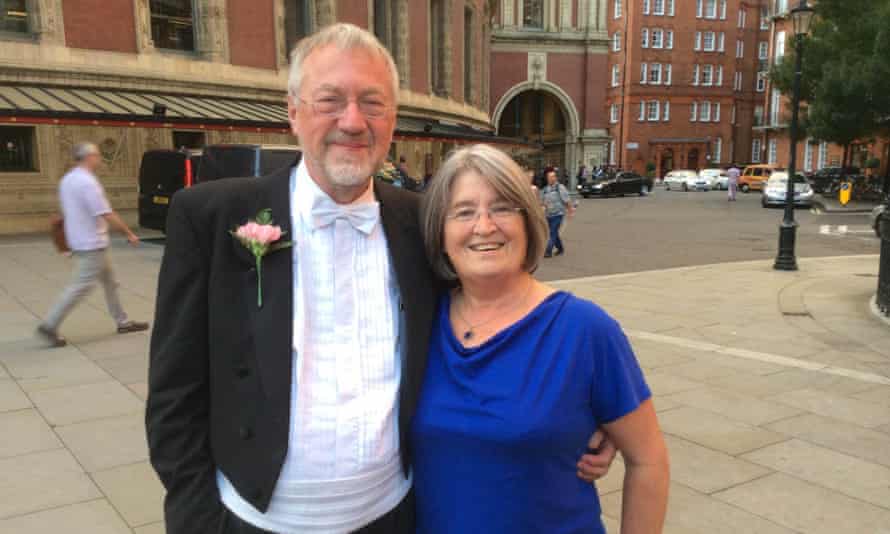 "Although the BBC finally admitted responsibility, it wasn't until after a lawsuit was launched and a request for disclosure was made. Even then, despite their own documents confirming the presence of asbestos in the building, they deferred BBC admitting responsibility for several months," she said.
"It is inconceivable that despite documents confirming the presence of asbestos in the building, the BBC has presented a defense denying that Mr Larkin was exposed to asbestos in the course of his work."
She added: "I have another client who has been exposed in the same building and as a result is concerned about how many BBC staff, musicians and celebrities may have been exposed as well.
"These are two identical cases, it seems incomprehensible that there will be no other employees and celebrities who have worked at these studios who have been revealed."
Barney Larkin, one of the trumpeter's three sons, said he feared that members of the orchestra or studio staff such as caterers and cleaners had inhaled asbestos and developed mesothelioma. "I'm proud that my dad worked for the BBC for so long," he said. "They've given him a great career. He's traveled the world and played some great concerts and loved being in the symphony orchestra. But I'm also angry and sad for my family and my dad because the BBC was so neglectful… It should have been ten more years."
"As a family we want to know: When did the BBC learn about the problem and what did they do about it? Did they let the symphony orchestra continue playing there despite knowing the risks?"
Maida Valley is the second BBC building where asbestos has been found. In 2006, the company appealed to people who used to work at the Television Center in White City, west London, to come forward due to potential exposure there.
Lee Day's claim on behalf of Patricia Larkin notes that although some asbestos was removed from the studios during her husband's time there, "significant amounts" remained.
An investigation into Larkin's death found that he "died from the consequences of asbestos exposure," adding: "The exposure likely occurred when Mr. Larkin worked in a studio where there were ample sources of asbestos in various repairs between 1979 and December 2015." An investigation found In Dodd's death he died "of mesothelioma, caused by exposure to asbestos while working for the BBC from 1966 to 1997".
A BBC spokesperson said: "The health and safety of BBC staff and everyone who uses BBC premises is of primary concern and the BBC manages asbestos in accordance with all regulations and legal requirements.
Both Edwin Dodd and Christopher Larkin were respected members of the BBC Symphony Orchestra. Our thoughts are with their families at this difficult time. As there is an ongoing legal case, we do not consider it appropriate to provide further comments."