Legislation and litigation
Our fact-checking process begins with a thorough review of all sources to ensure they are of high quality. We then verify the facts with original medical or scientific reports published by those sources, or we verify the facts with reputable news organizations, medical and scientific and other health experts. Each page includes all sources for complete transparency.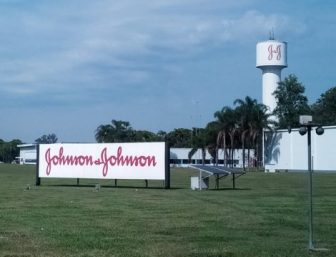 Pharmaceutical giant Johnson & Johnson has committed $3.9 billion to talc-related litigation, according to a regulatory filing this week with the Securities and Exchange Commission in Washington, DC.
The company said it is now facing more than 25,000 lawsuits related to various talc products that allegedly caused cancer, primarily from contamination of asbestos fibres.
$3.9 billion is nearly double the amount Johnson & Johnson reported setting aside for litigation expenses in its fiscal year 2020 end results.
A Missouri appeals court earlier last year upheld a lower court ruling, but reduced the award from $4.69 billion to $2.12 billion in damages to 22 women who alleged J&J's signature baby powder caused ovarian cancer. The company is currently appealing this ruling to the United States Supreme Court.
"The company continues to believe it has strong legal grounds to appeal this ruling, as well as other rulings it has appealed," the company said in the official filing on Monday. "Although the company is confident in the safety of its talc products, in some cases the company has and can settle issues."
Johnson & Johnson has continued to insist that its products are safe to use, and that any instances of contamination have been isolated accidents or due to faulty testing.
Mesothelioma cases are on the rise
While the vast majority of the cases pending against J&J relate to ovarian cancer, a small number in recent years have involved malignant mesothelioma. Exposure to asbestos remains the only proven cause of this rare and more aggressive cancer.
In one 2019 lawsuit, a New York City state court ordered Johnson & Johnson to pay $325 million to a woman and her husband who claimed prolonged use of baby powder caused mucosal cancer in the woman.
In the first-ever ruling against the company in connection with talc cancer and tainting mesothelioma, a New Jersey jury ordered J&J to pay $25.9 million to a married couple in April of 2018.
That same year, a Los Angeles Superior Court awarded $21.7 million to a woman who alleged that 20 years of using baby powder led to mesothelioma.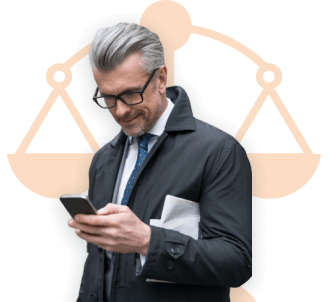 Contact an asbestos attorney
If you think you have been exposed to asbestos using talc, we can help you with an attorney. Get the compensation you deserve.
Settlement of claims wholesale
In October of 2020, the company announced that it had agreed to pay nearly $100 million to settle more than a thousand lawsuits, including a small percentage related to mesothelioma.
The settlement came after asbestos-contaminated talc was found in baby powder. This was the first time that J&J had settled lawsuits related to talc in bulk.
In 2019, the company recalled 33,000 bottles of baby powder from what the company described as "extreme caution."
In May of 2020, J&J announced that it would stop selling talc-based baby powder in Canada and the United States, and replace it with a cornstarch-based product. The company attributed the stoppage to changing consumer habits, "misinformation about product safety and a constant barrage of publicity from litigation."
Natural mixture of talc and asbestos
The problem with polluted talc stems from the mining of the product, which is often found near the Earth's surface near asbestos, another naturally occurring mineral.
Talc is considered one of the world's softest minerals, and is used in many consumer and industrial products.
Earlier in 2020, the US Food and Drug Administration announced that asbestos-contaminated talc was found in nine of the 52 beauty products tested during a year-long study.
Under current law, the Food and Drug Administration does not regulate beauty products — other than color additives. Includes J & J's baby powder. The responsibility lies with the individual companies and their own safety tests.
The largest number of cases pending today against Johnson & Johnson are part of a multi-district litigation in New Jersey federal court. According to the company, several others are in state courts in Missouri, California and New Jersey.
Access to Mesothelioma Trust Funds, Grants, and Compensation
Get financial help