Stories from survivors
Our fact-checking process begins with a thorough review of all sources to ensure they are of high quality. We then verify the facts with original medical or scientific reports published by those sources, or we verify the facts with reputable news organizations, medical and scientific and other health experts. Each page includes all sources for complete transparency.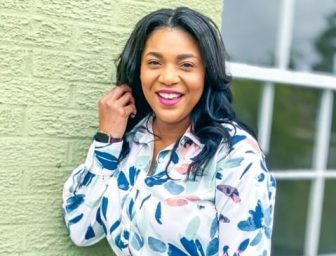 If you've read any of my previous articles, you know I have a lot to say. I will blame my grandmother for that. I call them "sayings of wisdom".
One thing I say all the time is, "Everything happens for a reason." Sometimes we shift our focus toward why something happens rather than what it teaches us. It is a point to think.
I'll admit, when I was diagnosed with peritoneal mesothelioma 14 years ago, I thought a lot about why I had cancer. what did you do? My focus quickly shifted and I became determined to beat it and get rid of cancer.
Someone once told me that I have a way with words – the gift of chatter – and the conversation almost always turns into an inspiring message. I am a firm believer that your "gift" will make way for you. Meaning that whatever your gift is, opportunities will flow to enable you to use that gift for a purpose.
Because of my talent, being a mesothelioma survivor allows me to share my journey to inspire and encourage people along the way. I enjoy being able to give someone hope when there was none before. I am so grateful that I can encourage the people who need it just by sharing my testimony. Yes certificate! My story is a testament that miracles happen and that you can beat Mesothelioma.
Thinking about 2021
With only three months left in 2021, I take the time to reflect on the things I accomplished over the year. Let's look at it as a self-assessment to also reflect where you were compared to last year.
Throughout 2021, I had the opportunity to share my story multiple times across this website and other publications, in support groups, and on social media. I remember once when I prayed to be a motivational speaker and an inspiration to others. And all this unfolds, although I thought it would be because I have my own talk show. But hey, it can still happen!
One of the things I was really proud of and really shocked was being nominated for several WEGO Health Awards, the first of which was Rookie of the Year. Talk about a great honor! It just shows that my story reaches a lot of people. More and more people are becoming aware of mesothelioma and the dangers of asbestos.
Being nominated for so many awards in the WEGO Health Sector made me want to do more. It has given me the motivation I need to devise more ways to spread awareness of Mesothelioma within my community and online.
Collaboration fuels mesothelioma awareness
Collaboration is the future, particularly in raising awareness about mesothelioma and the risks of asbestos exposure. She has collaborated with healthcare advocates as well as reputable organizations such as the Mesothelioma Center and the American Cancer Society on prevention and early detection campaigns. I'm not into this alone, and it feels good. The ability to come together in this initiative makes the fact that teamwork makes the dream work.
Hearing my story and witnessing that I live a prosperous life as a peritoneal mesothelioma survivor opens a door of hope for current cancer patients, their caregivers, and their family members. It brings awareness to some who may not know what mesothelioma is, and poses a challenge to lawmakers who continue to allow asbestos to be used in products today.
My goal is to continue to advocate, to continue to share my story, to continue to spread awareness of mesothelioma and the dangers of asbestos, and to continue to inspire, encourage and give hope to those I connect with.
A world free of mesothelioma is possible, isn't it? I think it is!
Mesothelioma Free Guide
Get answers to all of your mesothelioma questions